Versaliner is a non-combustible sheathing panel for timber-frame applications and off-site manufacturing construction methods, and helps provide a solution where cost-effective structural fire-resistant panels are required. As well as providing A1 Fire Performance to EN-13501-1, the Versaliner sheathing panel offers excellent impact resistance, racking resistance and convenient score-and-snap workability.
Timber frame construction is quite rightly regarded as a modern method of construction, employing offsite, standardised prefabricated components, developed to comply with building regulations for thermal, acoustic and fire performance as well as aspiring to current sustainability targets.
As with all methods of construction, the emphasis is very much on efficiency and flexibility, and timber frame systems certainly offer an efficient and flexible route to completion. For example, ready routes for wiring and plumbing are provided, dramatically reducing the amount of work required onsite. Plus, predetermined openings for doors and windows can be incorporated; whilst, once again, this results in a measurable acceleration of the construction process, it also increases dimensional accuracy. All of this results in shortened and, perhaps more importantly, predictable construction schedules.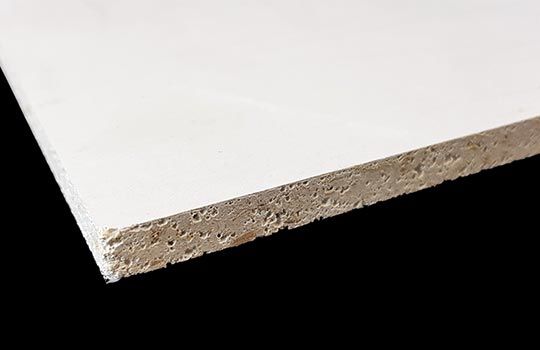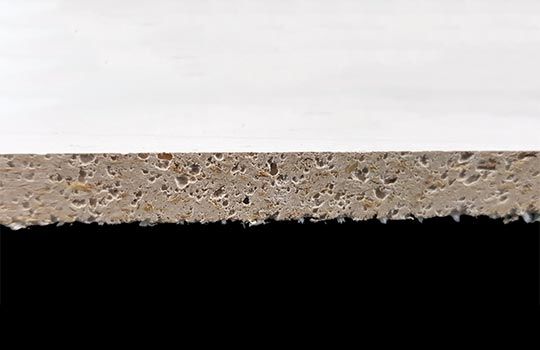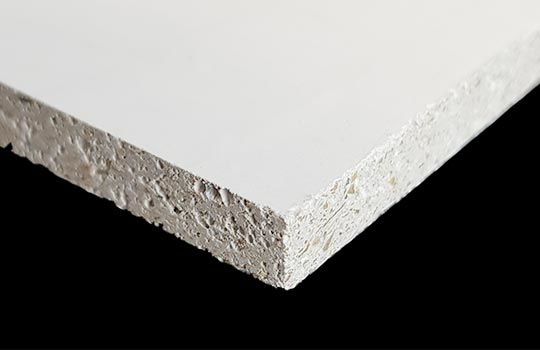 Impact resistant
Air Tight Panel
A1 Fire performance to EN 13501-1
Excellent racking resistance
Easy 'Score and Snap' workability
Versaliner is a non-combustible board and has been developed for timber-frame and off-site manufacturing construction methods
Versaliner helps provide a solution to the construction industry where cost effective structural fire resistant panels are required
Versaliner offers a major move forward in building board technology and has a track record of enhancing off-site manufactured construction systems
Versaliner has been specified and used in areas where there is a requirement for flood mitigation.
Standard Sizes 2400 x 1200mm
Special Sizes 2700 x 1200mm, 3000 x 1200mm available on request
Standard Thickness range 6, 9, 12mm
Versaliner has a smooth finish to one side, with a textured reverse and is off-white in colour.
Versaliner is a substrate that offers an excellent and easy surface for finishing in a wide range of treatments.
Tapered edge boards are produced with a tapered profile to the two longitudinal sides and with a square edge to the short edges.
Square edge boards are manufactured with square edges to all four sides.
Versaliner is Class A1 Reaction to Fire – EN 13501-1.
Versaliner has high resistance to fire and is a very durable product. It offers a good resistance to airborne noise when used in acoustic applications (contact us for details).
Testing Table
Density (dry at 40°C)
(EN 322:1993)
900kg/m 3 (+/- 10%)
Modulus of Elasticity E Flexion
(BS EN 310:1993)
3596 N/mm 2
(9mm board)
Thickness Tolerances
±1mm
Length Tolerances
±2mm
Width Tolerances
±2mm
Squareness on
panel diagonal difference
±2mm
Breaking Strength (MOR)
(BS EN 310:1993)
4.97N/mm 2
(9mm board)
Tensile strength (Thickness)
(BS EN 319:1993)
1.64N/mm2
(9mm board)
Softbody impact (partition system)
(BS 5234-2:1992)
Severe duty
ask for details
Thermal Conductivity
0.27 W/m°K
Compression Strength (min
7.07N/mm 2
Moisture Content (ex production)
(EN 323:1993)
12% ± 5 by weight
Reaction to Fire
(EN 13501-1)
A1
Thickness Swelling
(EN 317)
0.006
Dimensional Stability
<0.1%
Acoustic Absorption
aw=0.10
Water Vapour Permeability
9mm - 0.0149 gm/MNs
12mm - 0.0124 gm/MNs
Vapour Resistivity
9mm - 67 MNs/gm
12mm - 80 MNs/gm
Vapour Resistance
9mm - 0.7 MNs/g
12mm - 1.0 MNs/g
Figures are ultimate performances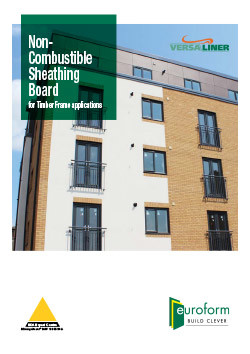 Download our Versaliner Brochure
To ensure you have the latest version of this document call 01925 860 999.
Have questions about Versaliner?
Let's arrange a consultation.
About Euroform
Since 1995, Euroform has been successfully developing, fabricating and supplying materials for the construction industry. In that time, they have developed and cemented a reputation for innovation, expertise and reliability.
Address
Euroform
Unit 2, Lyncastle Road, Appleton,
Warrington, WA4 4SN
Tel: +44 (0) 1925 860999
Fax: +44 (0) 1925 860066
Email: Sales@euroform.co.uk