Versafloor
®
HD is a structural, A2
fl
Reaction to Fire rated, cement bonded particle board with tongue and groove edges.
Versafloor® HD is highly moisture tolerant with high mass beneficial to noise reduction.
Versafloor
®
HD is a flooring and decking board of 'limited combustibility' providing designers with the benefit of reduced risk of combustion compared to traditional wood based flooring boards.
Versafloor® HD may also be used effectively as a non-structural overlay board for refurbishment and acoustic floor upgrades.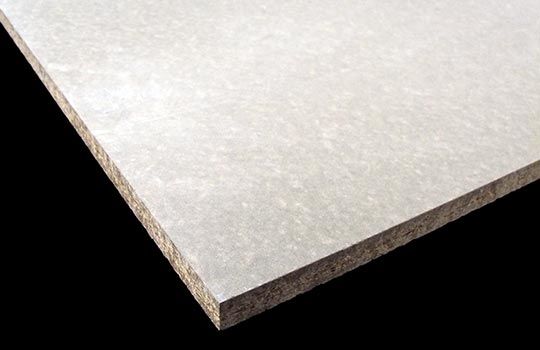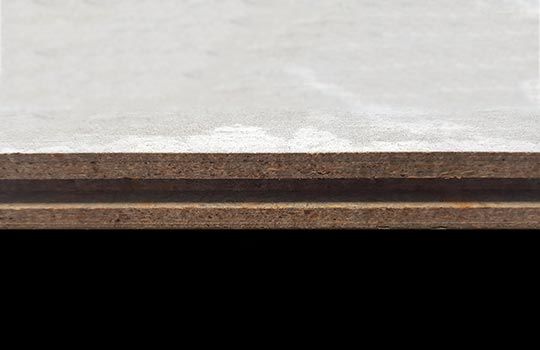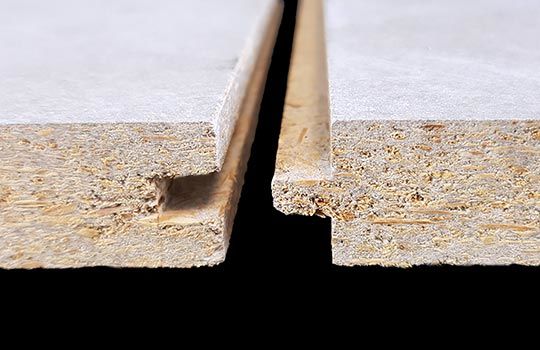 Conformity assessed for structural use in floors and decking (CE & UKCA) to BS EN 13986
Limited combustibility: A2fl according to BS EN 13501-1
High density helps noise control within a ceiling/floor system
Will not rot or degrade in the presence of moisture
Supplied with Tongue & Groove edges to four sides
Standard dimensions 1200 x 600 x 18mm (laid size) for easy installation
Can be supplied as a pre-cut kit of parts to suit off-site manufacturing requirements for minimal waste and cutting
Provides a more solid feel due to higher density when compared with lighter wooden boards such as P5 particle board (P5 chipboard)
Higher thermal conductivity and heat capacity compared with traditional wood flooring boards
Versafloor® HD can be used in any number of applications, including but far from limited to:
Floor renovations
Modular flooring systems
Mezzanine floors
Versafloor® HD has been used successfully in:
Apartments
Offices
Hospitals
Restaurants
Petrol stations
Hotels
Prisons
Parameter
Value
Tolerance
Reaction to Fire: EN 13501-1
A2fl
-
Density
1560 kg/m3
+/- 10%
Modulus of elasticity
≥4000 N/mm2
-
Bending strength
≥9 N/mm2
-
Surface alkalinity
11 - 13 pH
-
Moisture Content (ex-production %)
9 %
+/- 3 %
Swelling in thickness (average), G%
≤0.7 %
-
Thermal Conductivity (tabulated design value)
≤0.55 λW/(m0K)
-
Water vapour transmission - wet
- dry
30 µ
50 µ
-
Formaldehyde release
E1 class
-
Thickness
18mm
22mm
+/- 1.2mm
+/- 1.5mm
Length and width
1200x600mm (laid size)
+/- 5mm
Number of boards per pallet
40
-
The following documents are available to request for Versafloor® HD
– Declaration of Performance (DoP) CE
– Declaration of Performance (DoP) UKCA
– Product Safety & Handling Information
Being "to request" ensures we provide the correct document version relative to the project timeline – completed, in process or prospective.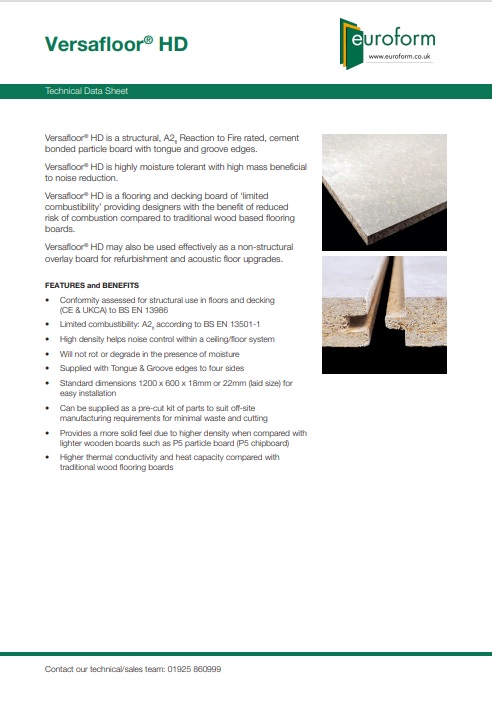 Download our Versafloor® HD Technical Data Sheet
To ensure you have the latest version of this document call 01925 860 999.
Enquire About Versafloor®HD
Have questions about Versafloor®HD?
Let's arrange a consultation.
About Euroform
Since 1995, Euroform has been successfully developing, fabricating and supplying materials for the construction industry. In that time, they have developed and cemented a reputation for innovation, expertise and reliability.
Address
Euroform
Unit 2, Lyncastle Road, Appleton,
Warrington, WA4 4SN
Tel: +44 (0) 1925 860999
Fax: +44 (0) 1925 860066
Email: [email protected]