Euroform offers a variety of Steni cladding products, including Steni Vision, Steni Nature and Steni Colour, for a wide range of building applications.
Steni cladding products have been successfully installed in a range of projects across the UK, from new build to facade renovation, including schools, hospitals, residential tower blocks and mixed-use projects such as the ambitious Derwent Living development in London.
Steni delivers architectural expressions that people notice – and remember. Façade solutions from Steni allow architects to design buildings with a unique expression that lasts for generations.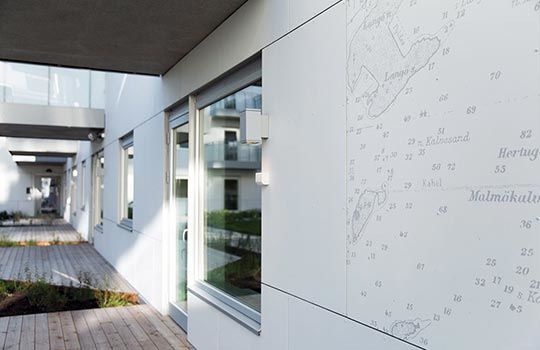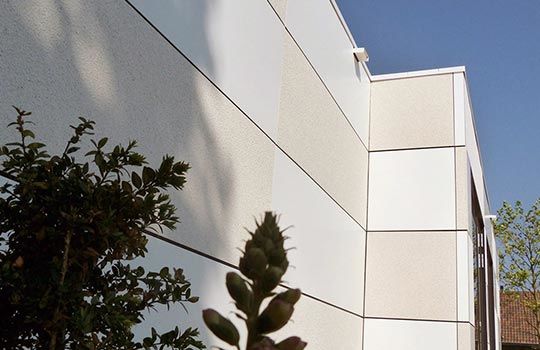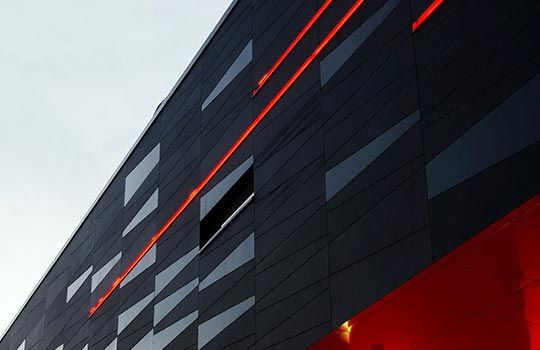 Steni Vision panels are made of stone composite and can be used both internally and externally with all kinds of buildings. design your vision – Create unique façade expressions with Steni Vision.
Choose between 14 standard designs and three gloss variations, or create your own unique expression with Steni Vision Custom.
The design options are almost limitless, and if you want to use your own illustrations or ideas, we will help you adjust them to a large-scale format. The panels are made of stone composite, which requires minimal maintenance, and have a 40-year functional warranty and a 60-year documented service life.
Benefits:
40-year functional warranty
60-year documented service life (SINTEF)
Unlimited possibilities for personal expression
Easy installation
Water resistant
Eco-friendly
UV resistant
Format-flexible
Impact resistant
Maintenance-free / easy cleaning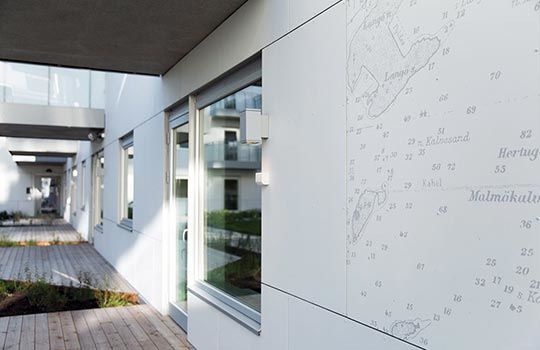 Steni nature facade panel is a fibreglass reinforced polymer composite panel with surface of aggregated nature stones.
Steni nature is available in 17 different natural stone colours, and up to 5 different grades in many of these colours; type FM (fine micro), F (fine), M (medium), C (coarse) and CT (coarse tumbled). The stones come from different parts of Europe. Special stone can be ordered for larger projects.
The facade panel is developed to give a natural appearance and is also very suitable in combination with other materials like wood and plaster.
Benefits:
100% weather- and water-resistant
Can be submerged without delaminating or swelling
Retains its mechanical properties
UV Resistant
Shock-and-impact-resistant
Chemical neutral
Recyclable
25-year function warranty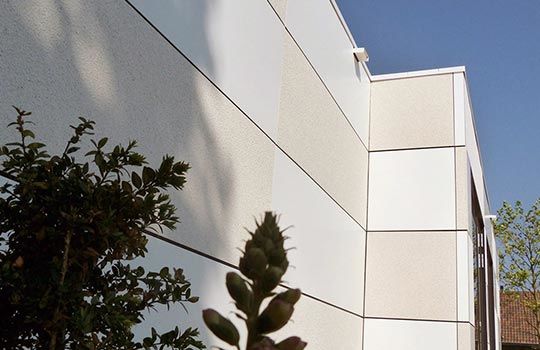 Steni colour facade panel is a fibreglass reinforced polymer composite panel, with a smooth surface of electron beam cured acrylic (100 % acrylic, without the use of solvents).
Steni colour has 44 standard colours available in 3 different gloss levels: M (matt), HM (half matt) and HG (high gloss). In addition to this Steni colour can be delivered in almost any special colour from the NCS-, RAL- or BS- colour system.
Steni colour is supplied in thicknesses, type 6 and type 7.
Benefits:
Excellent abrasion and scratch resistance
Excellent colour quality over time
Impact resistant, without the risk of cracking
The cladding is not affected by humid climates or frost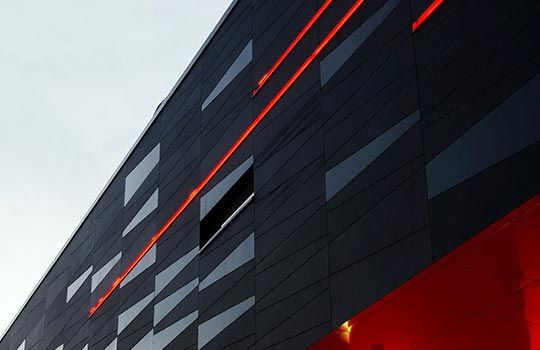 Have questions about Steni?
Let's arrange a consultation.
More Case Studies from Euroform
Euroform's products, expertise and outstanding technical support in action.
About Euroform
Since 1995, Euroform has been successfully developing, fabricating and supplying materials for the construction industry. In that time, they have developed and cemented a reputation for innovation, expertise and reliability.
Address
Euroform
Unit 2, Lyncastle Road, Appleton,
Warrington, WA4 4SN
Tel: +44 (0) 1925 860999
Fax: +44 (0) 1925 860066
Email: [email protected]