MgO Building Board Certified for External Sheathing and Internal Lining
Specialist building materials company, Euroform Products, has secured BDA accreditation for Versaliner, the MgO based board designed for steel-frame and timber-frame construction markets.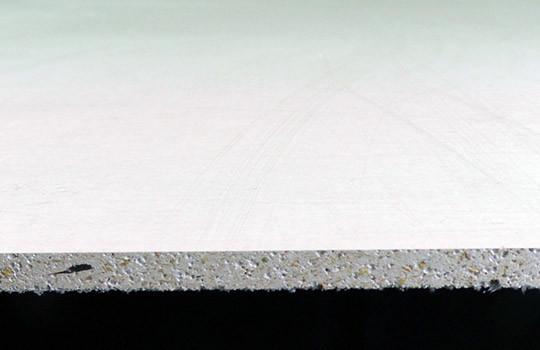 As one of the first MgO based boards to achieve BDA certification, Versaliner will now provide specifiers and installers with increased confidence when using the product in external sheathing and internal lining applications. After undergoing the extensive KIWA test regime, the use of Versaliner in steel-frame and timber-frame constructions is now covered by BDA certificate BAW 18-085/01/A which also addresses non-combustibility – a key consideration for tall buildings and the risk of fire.
Commenting on why the BDA accreditation was an important move to make, John Taylor, Technical Director, Euroform Products, said: "We're in an era where the risk of fire has come under intense scrutiny and both insurers and developers are now seeking robust evidence that materials will perform in the conditions for which they are intended. As a company we're invested heavily in testing protocols over time, so the addition of BDA certification was a natural next step in line with what the market is now demanding".
The BDA agreement certificate confirms the suitability of Versaliner for structural and non-structural use on metal or timber framed external walls and for internal linings. Providing independent information to specifiers, contractors and installers, the certificate details major points of assessment such as structural performance, behaviour in relation to fire and durability.
On lightweight steel frame, Versaliner can withstand a design wind load of 2,400 Pa and contribute to the racking resistance of a timber framed wall. In relation to behaviour to fire, the BDA certificate classifies Versaliner as A1 (non-combustible) in accordance with BS EN 13501-1. Designated as category A (for weather resistance) and class1 for bending (bending strength) according to standard BS EN 12467, Versaliner sheets can withstand heat-rain and freeze-thaw conditions.
Available in a maximum size of 3000mm x 1200mm, Versaliner is supplied in standard thicknesses of 9mm and 12mm. For further information on using Versaliner in steel-frame and timber-frame applications, call us on 01925 860 999.